Jak picie wody oczyszcza organizm?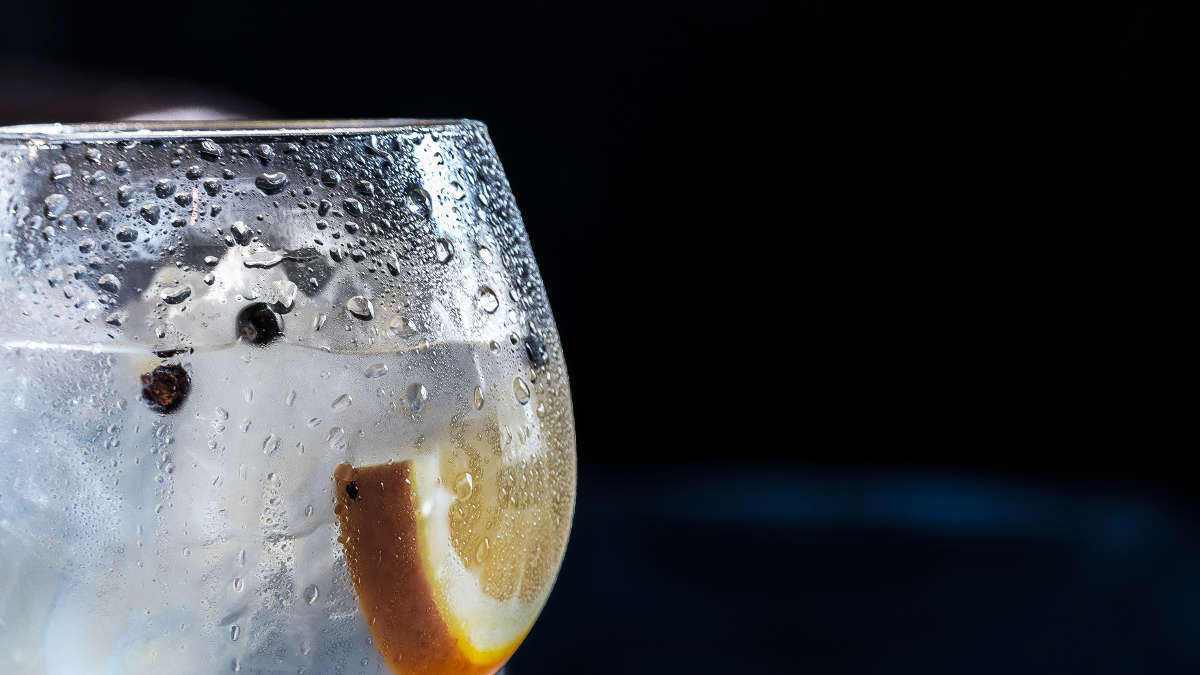 Picie wody oczyszcza organizm z toksyn, łagodzi objawy detoksu, reguluje pracę układu trawiennego i dostarcza mnóstwa energii na cały dzień. Ale dlaczego tak się dzieje i jakie magiczne właściwości wody za to odpowiadają? Jaką wodę pić, kiedy i w jakiej ilości, aby wyzwolić ukryte moce oczyszczania organizmu?
Skąd w organizmie biorą się toksyny?
Naturalne procesy przemiany materii
Organizm człowieka można porównać do ogromnej fabryki pracującej na 3 zmiany, 24 godziny na dobę. Do tej fabryki dużymi wagonami dostarczamy budulec, energię z której wytwarzane są nowe bloki fabryki, a dostarczona energia jest zużywana na utrzymanie procesu produkcji.
Jednak podczas tych skomplikowanych działań powstaje również wiele zanieczyszczeń: produkty spalania energii, wymienione bloki fabryki, które trzeba w bezpieczny sposób wyprowadzić i zneutralizować.
W naszym organizmie jest dokładnie tak samo. Każdego dnia razem z pożywieniem dostarczamy składniki odżywcze (białka, węglowodany i tłuszcze) oraz mikroelementy (witaminy, fito-składniki, enzymy, minerały). Aby móc wyzwolić zawartą w nich energię dostarczamy jeszcze tlen i oczywiście wodę, która jest nieodzowna na każdym etapie działania fabryki typu nasz organizm.
W procesie rozkładu i metabolizmu dostarczonego przez nas paliwa i budulca zawsze powstają uboczne produkty metaboliczne: kwasy organiczne i nieorganiczne. Z kwasów organicznych wymienić można: kwas octowy, węglowy, mlekowy, moczowy, cholesterol oraz kwas tłuszczowy. Przykładami nieorganicznych produktów przemiany materii są kwasy: siarkowy, fosforowy i chlorowodorowy.
W większości przypadków są to kwasy toksyczne, które usuwane w takiej postaci mogłyby zniszczyć nerki i inne narządy, dlatego organizm przed ich usunięciem część z nich zamienia na mniej toksyczne związki.
Cykliczna odnowa komórek naszego ciała.
Toksyczne produkty przemiany materii powstają również podczas procesu odnowy komórek naszego ciała. Składa się ono z około 70 bilionów komórek, z których każda dzieli się na dwie co każde 4 tygodnie.
Tym samym co 4 tygodnie nasz organizm ma do zneutralizowania 70 bilionów komórek. Podczas tego procesu powstają substancje (w większości kwaśne), które w jakiś sposób trzeba usunąć z naszego organizmu.
Pasożyty.
Ze lekcji biologii ze szkoły podstawowej zapamiętałem, iż w organizmie człowieka może zagnieździć się tasiemiec, glista ludzka lub owsiki. Więc jeżeli ktoś nie jest przesadnie chudy, dobrze sypia i nie ma dyskomfortu podczas siedzenia to może myśleć, że problem pasożytów go nie dotyczy.
Niestety, prawda jest dużo bardziej złożona i ilość oraz różnorodność "lokatorów na gapę" u ludzi jest dużo bardziej bogata. Co gorsze w większości przypadków ich obecność nie jest oczywista i przez długie lata może być niezauważalna.
Nie zmienia to faktu, że pasożyty i mikroby rezydujące w naszym organizmie wydalają wprost do niego toksyczne związki, które muszą zostać przez organizm usunięte.
Jeżeli masz podejrzenia, że możesz mieć w sobie pasożyty to zachęcam do zapoznania się z programem oczyszczania kompleksowego.
Zanieczyszczona żywność.
Wracając do naszego przykładu z fabryką i wjeżdżającymi do niej wagonami, to niestety w tych wagonach oprócz składników odżywczych znajdziesz również konserwanty, barwniki, zagęstniki, substancje wzmacniające smak i zapach, metale ciężkie i pestycydy.
Na szczęście nasz organizm został przez ewolucję doskonale przygotowany do usuwania wszystkich zbędnych produktów przemiany materii o czym przeczytasz poniżej.
Wątroba, nerki, skóra i płuca – nasze naturalne filtry.
Organizm każdego z nas wyposażony jest w
mechanizmy neutralizacji
powstających w jego wnętrzu zanieczyszczeń poprzez
zamianę ich postaci na formy mniej szkodliwe
(np. rozpuszczalne w wodzie, gazowe) i możliwe do wydalenia. Nasza wewnętrzna oczyszczalnia składa się z
układu krwionośnego, limfatycznego, moczowego, oddechowego
. Kluczowe role pełnią właśnie wątroba, nerki, płuca i skóra.
To dzięki temu, że mamy sprawnie działające filtry powstające w sposób ciągły w organizmie toksyny nie odkładają się w błonach komórek mózgowych, gruczołach wydzielania wewnętrznego, szpiku oraz tkance tłuszczowej.
Co się dzieje jeżeli naturalne filtry się zapchają?
To tak jakby w naszej wspomnianej fabryce
pozatykać wszystkie kominy
i zatrzymać pociągi, które wagonami wytworzą powstające podczas produkcji odpady. Gdy nasze naturalne filtry organizmu przestaną działać, lub chociażby ich efektywność zmniejszy się znacząco, to część tych toksycznych odpadów
zacznie być kumulowana w organizmie
.
Toksyny rozpuszczalne w tłuszczu organizm gromadzi w tkance tłuszczowej. Spotkałem się z teorią, że jedną z przyczyn tycia jest właśnie potrzeba na "stworzenie" magazynu na toksyny, których organizm nie jest w stanie na bieżąco wydalać.
Kwas moczowy – organiczny produkt przemiany materii – przy większym jego stężeniu we krwi odkłada się w tkankach, zwłaszcza w stawach powodując dnę moczanową.
Tworzą się narośle i zwyrodnienia ograniczające swobodę ruchu stawów, a wnętrze naszego organizmu powoli zaczyna przypominać śmietnik.
Jak picie wody oczyszcza organizm?
Picie wody oczyszcza organizm. Ciało człowieka w zdecydowanej większości składa się z wody.
Najwięcej wody mamy zaraz po narodzinach
(około 85%), a najmniej u schyłku życia (około 60%). Zadziwiające jest to, że z wiekiem ilość wody w naszym organizmie spada. Czy to oznacza, że potrzebujemy mniej wody? Jest dokładnie odwrotnie –
 im jesteśmy starsi, tym powinniśmy pić więcej czystej wody!
Już wyjaśniam.
Aby nasze filtry toksyn (wątroba, nerki, skóra, płuca) działały na 100% potrzebują nośnika (taśmociągu), który zanieczyszczenia z całego organizmu sprowadzi w miejsce, gdzie można je usunąć. Taką rolę pełni układ krwionośny i limfatyczny.
Odpowiednio nawodniona krew w 90% składa się z wody, tylko wtedy jest na tyle rzadka, aby dotarła do najdalszej komórki, przecisnęła się przez najwęższe naczynie włosowate. I tylko wtedy, gdy tam dotrze, będzie w stanie odebrać od komórki produkty jej przemiany materii i dostarczyć do organu, który może je bezpiecznie wydalić.
Dokładnie tak samo jest z układem limfatycznym. Limfa również w zdecydowanej większości składa się z wody i tylko dzięki odpowiedniej ilości wody może sprawnie oczyszczać organizm z toksyn i innych produktów wytwarzanych podczas przemiany materii w komórkach. Dlatego picie wody oczyszcza organizm.
Gdy już niebezpiecznie produkty typu metale ciężkie, nadmiar pierwiastków chemicznych, toksyny grzybicze, pasożytnicze zostaną dostarczone do wątroby, nerek, płuc i skóry następuje proces ich wydalania. A jak on się odbywa? Właśnie dzięki obecności wody.
Najbardziej oczywista jest dla nas praca nerek, bez wody nie ma "paliwa" do rozpuszczenia w nim toksyn i bezpiecznego wydalenia na zewnątrz. Jednak podobnie jest z pracą wątroby, płuc oraz skóry (pocenie się). Bez odpowiedniej ilości dobrej jakościowo wody nie będziemy w stanie wydalać powstających z naszym organizmie zanieczyszczeń. Dlatego picie wody oczyszcza organizm.
Jednak im jesteśmy starsi, bardziej zabiegani, "mądrzejsi", tym o zgrozo pijemy coraz mniej dobrej jakościowo wody. Z jednej strony wodę chętnie zamieniamy na gotowe słodzone napoje, herbatę, kawę, a z drugiej coraz częściej mylimy uczucie pragnienia z głodem.
Picie słodkich napojów, a nawet wody mineralnej nie nawadnia organizmu, a wręcz odwrotnie. Dlaczego? Bo razem z wodą pochłaniamy całą gamę minerałów i składników, których usunięcie z organizmu będzie wymagało zużycia większej ilości wody niż ta, którą razem z tym napojem spożyliśmy.
A co z myleniem uczucia pragnienia z głodem? W większości przypadków, gdy pomiędzy posiłkami poczujesz głód, wystarczy wypić szklankę wody, a głód po kilku minutach zniknie i bez problemu doczekasz do kolejnego posiłku. Dzięki temu wyrobisz sobie bardzo zdrowy nawyk, aby pić między posiłkami, a nie podczas jedzenia. Ma to olbrzymie znacznie na skuteczność trawienia, w szczególności białek (rozcieńczanie kwasu solnego w żołądku).
Łącząc z sobą picie napojów zamiast wody i mylenie uczucia pragnienia z głodem z wiekiem organizm jest bardziej odwodniony. Utrudnia to lub czasem wręcz uniemożliwia usuwanie z niego toksyn, które są gromadzone niekorzystnie wpływając na zdrowie i samopoczucie.
Rola nawodnienia w procesie detoksu.
Oczyszczanie organizmu
, zwane inaczej detoksem jest okresem, w którym poprzez czasową zmianę diety (najczęściej jest to post) powodujemy
udrożnienie naturalnych mechanizmów oczyszczania
.
Picie wody oczyszcza organizm, jest to szczegółowo opisane w poprzednim akapicie. Dzięki wodzie
krew i limfa jest w stanie skutecznie wyprowadzać toksyny
z najdalszych zakątków organizmu, a płuca, nerki, wątroba i skóra usuwać je w bezpieczny sposób na zewnątrz.
Przechodząc dietę oczyszczającą należy uwzględnić jeszcze trzy dodatkowe zalety regularnego picia czystej wody.
Pierwsza dotyczy skuteczności rozpuszczania zanieczyszczeń i tym samym szybkości z jaką organizm się oczyszcza. Wiele toksycznych związków chemicznych rozpuszczanych jest w wodzie do pewnego stężenia. Większość z nas pewnie spotkała się z doświadczeniem w którym do szklanki stopniowo dodajemy sól i mieszając dochodzimy do momentu w którym sól przestaje się rozpuszczać. Podobnie to wygląda w naszym organizmie, im więcej mamy czystej wody (we krwi, limfie) tym skuteczniej i szybciej rozpuszczane są zanieczyszczenia zgromadzone w naszych komórkach.
Drugi zaleta picia wody podczas oczyszczania jest związana z samopoczuciem, które towarzyszy temu procesowi. Rozpuszczane toksyny trafiają bezpośrednio do krwi, a ich zwiększona podczas detoksu ilość może powodować czasowe dolegliwości, np. w postaci bólu głowy. Zwiększenie ilości wody w organizmie powoduje spadek stężenia tych toksyn we krwi i szybsze ich usunięcie, dzięki czemu pojawiające się dolegliwości są mniej dotkliwe i trwają krócej.
Trzeci i ostatni aspekt picia wody podczas oczyszczania dotyczy regularnego wypróżniania. Część toksyn nierozpuszczalnych w wodzie jest wydalana z organizmu razem z kałem. Z uwagi na jego toksyczność bardzo ważne jest, aby pozbywać się go z jelita grubego jak najszybciej, najlepiej poprzez regularne wypróżnienia. Picie wody jest doskonałym stymulatorem regulującym ten proces, osoby pijące odpowiednią ilość czystej wody zazwyczaj nie mają z tym problemu i chodzą do toalety zaraz po wypiciu porannej porcji.
Ile i jakiej wody pić podczas oczyszczania?
Picie wody powinno być naturalnym odruchem,
pierwszą rzeczą jaką robimy rano zaraz po obudzeniu się
. Zaleca się dziennie pić minimum
30 ml na każdy kilogram masy ciała
nie licząc pokarmów, które danego dnia spożywamy. Zacznij od tego, że rano zaraz po przebudzeniu będziesz wypijać
minimum 1 szklankę wody
. Najlepiej, aby miała
temperaturę zbliżoną do temperatury ciała
, wtedy organizm nie musi zużywać energii do jej podgrzania. Jeżeli nie smakuje Ci czysta woda to dodaj
kilka łyżek soku z cytryny.
Picie wody powinno odbywać się około 30 minut przed posiłkiem i 2 godziny po posiłku ciężkim białkowym, zaś 1 godzinę po lekkim warzywnym. Dzięki temu woda od razu jest przekazywana do jelita cienkiego, gdzie jest wchłaniana i dostarczana do krwi i limfy.
Jeżeli dotychczas piłeś mało wody to jej picie wprowadzaj etapami. Nerki muszą stopniowo przyzwyczajać się do zwiększonej ilości płynów. Zacznij od porannego picia 1 szklanki, następnego tygodnia zwiększ ilość do 1,5 szklanki itd.
Idealnie będzie, jeżeli dojdziesz do sytuacji w której rano, zaraz po obudzeniu będziesz wypijać około 640 ml wody. Jest to znana w Japonii kuracja wodna. Poranne picie na pusty żołądek 640 ml wody nawadnia organizm i zapewnia przepłukanie wszystkich jego komórek. Pozostałą dzienną porcję wody rozłóż sobie na cały dzień, popijając ją między posiłkami.
Ważne jest, aby przystępując do oczyszczania organizmu mieć już wyrobione nawyki regularnego porannego picia wody oraz dbania o nawodnienie między posiłkami.
Nasze doświadczenia.
Ja zdecydowanie
nie zawsze regularnie pijałem wodę
. Był okres, w którym mój poranek zaczynałem od wypicia kawy, a w ciągu dnia pragnienie gasiłem jakąś herbatą, kawą i sporadycznie napojami. O
przełomowych zmianach w moim życiu
, związanych ze
zmianą diety
opowiadam w podcaście
Jak schudłem 20 kg
.
Przygoda z regularnym piciem wody zaczęła się około 2 lata temu, kiedy to zainspirowany zdobytymi doświadczeniami i lekturą kilkunastu książek postanowiłem ze zdrowym odżywianiem pójść krok dalej. I wiesz co? Nie wszystko od razu było jak w tych książkach. Nie od razu po wypiciu wody poczułem zastrzyk energii porównywalny do wypicia małej czarnej. Nie od razu picie wody spowodowało regulację pracy układu trawiennego i regularne wizyty w toalecie. To wszystko wymaga czasu.
Układ pokarmowy musi zaadoptować się do zmiany diety, w szczególności, że w moim przypadku równocześnie wprowadzałem zmiany w sposobie odżywiania się. W naszych jelitach musi wytworzyć się odpowiednia flora bakteryjna, muszą zacząć działać enzymy, musimy przyzwyczaić się do zwiększonej ilości błonnika itd. Jednym zajmuje to kilka tygodni, a innym kilka miesiecy, w zależności od tego z jakiego pułapu się startuje i dokąd chce się dotrzeć.
Doskonałą "drogą na skróty" do wyrobienia sobie odpowiednich nawyków żywieniowych (w tym picia wody) jest właśnie przeprowadzenie oczyszczania organizmu. W okresie postu układ pokarmowy jest z jednej strony odciążony, a z drugiej zasilony bogactwem błonnika i składników odżywczych zawartych w warzywach.
Dzięki temu proces adaptacji, pozbywania się zanieczyszczeń i wytwarzania zdrowej flory bakteryjnej odbywa się znacznie szybciej. W moim przypadku zadziałało to już podczas pierwszego oczyszczania. Zastrzyk energii jaki wtedy otrzymałem utrzymywał się na tyle długo, że już po oczyszczaniu (2 lata temu) nie wróciłem do picia kawy.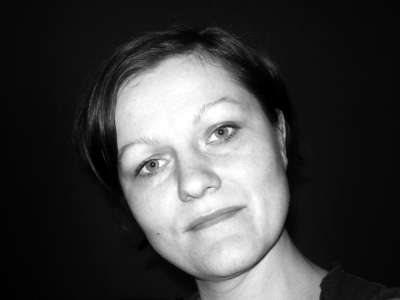 Przed kursem obawiałam się, ze najzwyczajniej w świecie nie dam rady i wydane pieniądze się zmarnują. Ostatecznie zaskoczyłam samą siebie - wytrzymałam na diecie 24 dni. Okazało się, że warzywami naprawdę można się najeść i normalnie funkcjonować, w co niektórzy mocno powątpiewali. Dzięki kursowi schudłam 6 kg, czuję się zdrowsza, lżejsza, mam więcej energii. I ta radość i duma, że zrobiłam coś dobrego dla siebie – bezcenne.
Na kursie bardzo podobały mi się propozycje przepisów, lista zakupów. Szczególnie cenne były praktyczne wskazówki osoby, która zna to wszystko z własnego doświadczenia i wie co mówi. Grupa wsparcia na FB to też fajna sprawa 🙂
Polecam ten kurs każdemu, super przepisy, proste a zarazem bardzo smaczne. Kilka z nich na stałe włączam do codziennego menu. Cieszę się, że trafiłam na Wasz blog! 🙂
Katarzyna Mikołajczyk
Oczyszczanie organizmu prostsze niż myślisz!
Oczyszczanie organizmu, detoks może
samodzielnie przeprowadzić każdy z nas
. Każdy z nas może dobrać formę oczyszczania (post warzywno-owocowy, detoks jaglany, oczyszczanie kompleksowe) najbardziej
dopasowaną do aktualnych potrzeb organizmu
i jego sytuacji życiowej.
Dieta warzywno-owocowa propagowana w Polsce przez dr Ewę Dąbrowską jest bardzo skuteczną terapią na większość chorób przewlekłych. Na czym takie oczyszczanie polega i jak ono przebiegało w moim przypadku przeczytasz w artykule 4 efekty mojego oczyszczania organizmu.
Przeprowadzenie takiego oczyszczania wymaga zgromadzenia dość obszernej wiedzy. Zaczynając od tego jak się do oczyszczania przygotować, aby zminimalizować ewentualne uciążliwości, poprzez sposoby komponowania posiłków oraz produkty, które można podczas tego detoksu używać. Skończywszy zaś na tym jak wyjść z oczyszczania, aby utrwalić osiągnięte efekty.

Całą tą wiedzę, poukładaną i wzbogaconą o doświadczenia nasze oraz osób, które już takie oczyszczanie z nami przeprowadzały masz "na wyciągnięcie ręki". Wszystkie powyższe informacje oraz wiele innych otrzymasz od nas biorąc udział w kursie W 14 dni przejdź Twoje pierwsze warzywno-owocowe oczyszczanie.
Dodatkowo, studenci naszego kursu otrzymują nasze wsparcie przez cały okres oczyszczania. W ramach tego wsparcia odpowiadamy na wszystkie pytania związane z tematyką kursu.
Więcej informacji o kursie warzywno-owocowe oczyszczanie organizmu znajdziesz pod tym linkiem.
Teraz już nie ma sposobu, abyś takiego oczyszczania nie przeszedł 🙂
UWAGA: QUIZZ
Kliknij na poniższe zdjęcie, aby sprawdzić swoje żywieniowe preferencje. W 2 minuty przekonasz się jak daleko Ci do eksperta.