Niezwykła moc oczyszczania – terapia Gersona
Diety oczyszczające nie są modą ani wymysłem współczesnych czasów. Pierwsze wzmianki o nich można znaleźć już w Starym Testamencie. Jedna z najskuteczniejszych terapii oczyszczających powstała natomiast w I-szej połowie XX wieku, kiedy to Dr Max Gerson opracował, przetestował i wdrożył terapię leczącą nawet terminalne przypadki nowotworów złośliwych.
Terapia Gersona bazowała na dwóch filarach – oczyszczeniu i odżywieniu organizmu. Dokładnie tak, jak to ma miejsce w obecnie popularnych dietach oczyszczających, np. dieta warzywno-owocowa lub jaglana.
Czym jednak terapia Gersona różni się od obecnie stosowanych diet? Co sprawia, że potrafi poradzić sobie nawet z przypadkami klasyfikowanymi przez medycynę akademicką jako terminalne? Dlaczego tak niewiele osób ciągle z niej korzysta? O tym przeczytasz w poniższym artykule.
Potrzeba matką wynalazków
Max Gerson (1881-1959) był bardzo bystrym, otwartym na nowe pomysły i metody leczenia lekarzem. Już od młodych lat cierpiał na bardzo uciążliwe migreny. Zdążało się, że z powodu bólu przez kilka dni nie wychodził z ciemnego pomieszczenia.
Po wielu nieskutecznych tradycyjnych terapiach, zdał sobie sprawę, iż dotarł do granic możliwości ówczesnej medycyny akademickiej. Postanowił "wrócić do korzeni" i eksperymentować ze zmianą diety. Zaczął od mleka – pomyślał, że małe dzieci piją tylko mleko, dlatego przez najbliższe 2 tygodnie żywił się tylko nim. Bóle migrenowe nie mijały.
Następnie spróbował z owocami, wybór padł na najbardziej dostępy owoc – jabłko. Jadał potrawy składające się tylko z jabłek: surowe, pieczone, gotowane. Po upływie dwóch tygodni nastąpiła znacząca poprawa – bóle zniknęły prawie całkowicie, a te, które się pojawiały, były dużo łagodniejsze.
Zachęcony tymi sukcesami kontynuował swoje eksperymenty. Do diety włączał inne produkty roślinne: warzywa, zboża i owoce. Testował również oleje, tłuszcze i produkty odzwierzęce. Czasem robił "krok do przodu", a czasem, gdy migreny wracały "2 kroki do tyłu".
W ten sposób na drodze eksperymentów stworzył dietę, dzięki której wyleczył się z migreny. Nazwą ją dietą migrenową. Jej skuteczność pozytywnie zweryfikował zlecając ją pacjentom w swoim gabinecie.
Terapia Gersona
Jeden z pacjentów Gersona, który otrzymał zalecenie stosowania tej diety zauważył, że "przy okazji" wyleczył się z gruźlicy skóry. Było to coś nieprawdopodobnego, bo w latach 30-tych XX w. choroba ta była uznawana za nieuleczalną. Zachęcony tym odkryciem Max Gerson zalecił stosowanie diety migrenowej innym osobom z gruźlicą skóry – u 446 osób z 450 objawy choroby całkowicie zniknęły!
Apetyt rósł w miarę jedzenia… Jeżeli dieta leczy jedną chorobę nieuleczalną, to może również poradzi sobie z innymi? Max Gerson do końca swojego życia ciągle udoskonalał swoją terapię dostosowując ją do coraz trudniejszych przypadków.
Ukoronowaniem skuteczności terapii Gersona jest współczynnik remisji nowotworów złośliwych. Medycyna akademicka "szczyci się" 12% współczynnikiem wyleczeń nowotworów. Oznacza to, że tylko 12% pacjentów poddanych zabiegom chirurgicznych interwencji, chemioterapii lub naświetlania przeżywa 2 lub więcej lat. W przypadku zastosowania terapii Gersona współczynnik ten wynosi 42%! Dodatkowo w znaczącej części dotyczy on osób, które decydują się na jej stosowanie będąc w przypadku terminalnym, czyli takim, dla którego medycyna akademicka nic oprócz uśmierzenia bólu nie jest w stanie już zrobić.
Dlaczego o tym nie mówi się głośno?
3 lipca 1946 roku w sieci radiowej ABC dziennikarz Raymond Gram Swing nadał relację z prezentacji jaką Dr Max Gerson przedstawił przedstawicielom amerykańskiego senatu. Członkowie senatu mieli zadecydować o podziale 100 mln dolarów na badania na znalezienie lekarstwa na nowotwory.
Dr Max Gerson w swym wystąpieniu przestawił dokumentację medyczną kilkunastu osób, które dzięki stosowaniu terapii Gersona doznały remisji. Przed senatem stawiło się też kilka osób, które pozbyły się terminalnych stanów nowotworowych właśnie dzięki stosowaniu terapii Gersona. Na kilka minut po zakończeniu relacji radiowej z tego wydarzenia w centrali ABC rozdzwoniły się telefony. Dzwonili pacjenci, osoby chore na nowotwory, chcące dowiedzieć się czegoś więcej o tej nowej, tak skutecznej metodzie leczenia. Ale nie tylko…
Dyrektorzy firm farmaceutycznych produkujących specyfiki do leczenia chorób nowotworowych zagrozili anulowaniem wszystkich reklam radiowych. Dziennikarz Raymond Gram Swing pomimo, że pracował od ponad 30 lat z dnia na dzień został zwolniony z ABC.
Pod wpływem silnej presji lobbystów, mających wykształcenie medyczne, projekt wsparcia badań na terapią Gersona nie został zaakceptowany.
Kult nauki, pęd do zysków i brak odwagi…
Czasem najtrudniej jest dostrzec to, co najprostsze i najbardziej oczywiste. Istnieją przynajmniej 4 powody, dla których wiedza i doświadczenie ludzi takich jak Dr Max Gerson jest domeną pasjonatów lub osób zdesperowanych, takich dla których medycyna akademicka nie ma do zaoferowania nic ponad leki uśmierzające ból.
Kult nauki i medycyny akademickiej
Ostatnie kilkadziesiąt, maksymalnie 150 lat to istne ubóstwianie osiągnięć nauki, w różnych obszarach, z medycyną włącznie. Mam olbrzymi szacunek dla ciężkiej i pełniej poświęcenia pracy lekarzy i naukowców, dzięki którym jest to możliwe. Szczególnie w obszarze przypadków ostrych ich osiągnięcia ocaliły rzesze ludzi.
Jednak w kwestii chorób przewlekłych współczesna medycyna nie radzi sobie najlepiej. Jednak kult nauki rozpoczęty dziesiątki lat temu ciągle jest żywy i dużo łatwiej, dużo wygodniej jest nam pokładać nadzieję w pracy naukowców, niż zawierzyć pionierom jakim był Dr Max Gerson.
Ochrona interesów firm farmaceutycznych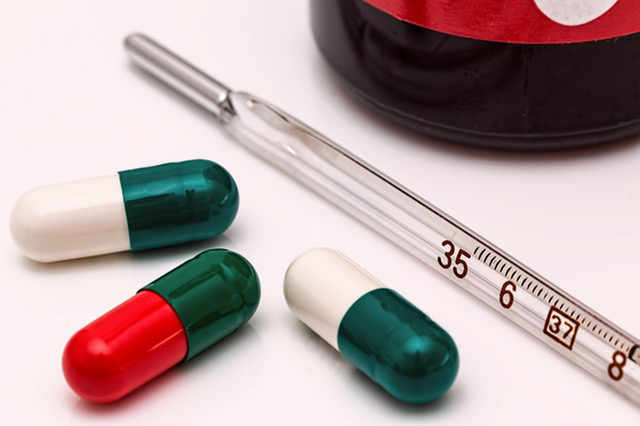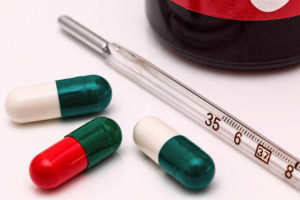 Nie oszukujmy się, jakiekolwiek badania, w szczególności te związane ze zdrowiem człowieka, pochłaniają olbrzymie ilości pieniędzy. Trzeba wykonać ogrom pracy przygotowawczej, nie rzadko wiele testów na zwierzętach i ludziach. Uzyskać stosowne certyfikaty i ochronę patentową – to wszystko kosztuje. Nie dziwi więc nikogo, że raz wypuszczony na rynek specyfik musi zapracować na zwrot poniesionych kosztów i na zarobek dla firm farmaceutycznych.
To jest biznes jak każdy inny i musi być dochodowy. Firmy takie są zainteresowane tyko specyfikami, które można opatentować, by potem legalnie przez wiele lat czerpać korzyści z ich sprzedaży.
Terapie alternatywne, w tym terapia Gersona, zazwyczaj zalecają stosowanie już istniejących, ogólnie dostępnych produktów, których produkcji nie można opatentować. Nie są więc one w obszarze zainteresowania firm farmaceutycznych.
Co więcej firmy te pilnie monitorują, czy na rynku nie pojawia się "konkurent" w postaci prostego i taniego leku, którego rozpowszechnienie zagrozi sprzedaży ich opatentowanych specyfików. W przypadku takiego ryzyka używają wszelakich możliwych sposobów i środków, aby zdyskredytować konkurenta. Patrz reakcja firm farmaceutycznych na audycję o terapii Gersona nadaną w 1946 roku przez rozgłośnię ABC.
Kto za to odpowiada?

Publiczne przyznanie się i zaakceptowanie bezpośredniego i silnego związku między tym, co jemy i chorobami, które nas trapią prowadzi do bardzo niebezpiecznych wniosków.
Po pierwsze wskazuje, że winę za obecne epidemie chorób cywilizacyjnych ponoszą producenci żywności przetworzonej. Żywność przetworzona jest uboga w składniki odżywcze (mikroelementy) i napakowana sztucznymi dodatkami. Czy istnieje związek między spożywaniem takiej żywności a chorobami, na które cierpimy?
Po drugie winę za nasze zdrowie ponosimy my sami. To my dokonujemy takich, a nie innych wyborów żywieniowych. Nikt nas nie zmusza do jedzenia żywności przetworzonej, sami to robimy….
Takie wnioski są bardzo niewygodnie, niewiele osób ma odwagę moralną i cywilną do takiej deklaracji i przyznania się przed sobą i przed światem, że sami sobie zgotowaliśmy taki los. Dużo wygodniej jest winę zwalić na "wadliwe geny" i wierzyć, iż naukowcy prędzej czy później wynajdą lek na wszystko… Wszystko oprócz naszej ślepoty, chyba…
Edukacja dietetyczna lekarzy
Istnieje wielu fantastycznych lekarzy, którzy doskonale zdają sobie sprawę z zależności między spożywanym pokarmem, a zdrowiem lub chorobami, które nas trapią. Jednak zazwyczaj są oni samoukami i chwała im za to, że taką wiedzę zdobyli.
Jednak patrząc na współczesne programy nauczania akademii medycznych, dietetyka jest małym dodatkiem gdzieś na końcowej ścieżce edukacji. Nie oszukujmy się, większość lekarzy ma bardzo ograniczoną wiedzę z zakresu nauk żywieniowych – niestety.
Założenia terapii Dr Maxa Gersona
Na czym polega fenomen terapii Gersona? Otóż Max Gerson uważał, że dwie podstawowe przyczyny chorób nękających ludzi to: niedobory składników odżywczych i zanieczyszczenie organizmu. Powodują one pozbawienie organizmu jego naturalnej ochrony.
Układ odpornościowy, nasza tarcza przed wirusami, bakteriami i innymi patogenami chorobowymi, na skutek długotrwałych niedoborów nie jest wystarczająco skuteczny. Każdego dnia w organizmie każdego człowieka powstają tysiące mutacji, część z nich może doprowadzić do powstania komórek nowotworowych. Sprawny układ odpornościowy radzi sobie z nimi, błyskawicznie wykrywając i neutralizując zagrożenie. Jednak, aby to było możliwe, potrzebujemy paliwa – mikroskładników takich jak minerały, witaminy, enzymy i inne substancje aktywne biologicznie.
Każda komórka naszego ciała każdego dnia produkuje odpady, produkty przemiany materii, które na bieżąco powinny być z niego wydalane. Jednak nie zawsze tak się dzieje. Przyczyniamy się do tego poprzez swoją dietę, która często zawiera dużo chemicznych dodatków, które spożywamy oraz zbyt małą ilość płynów.
Niewydalone, toksyczne produkty przemiany materii są kumulowane w tkankach zaburzając równowagę kwasowo-zasadową i powodując różne dolegliwości – np. dna moczanowa spowodowana odkładaniem soli kwasu moczowego. Terapia Gersona pozwala oczyścić organizm z konserwantów, wzmacniaczy zapachu i smaku, barwników, herbicydów, fluorków, chlorków, metali ciężkich, pestycydów i wielu innych substancji zanieczyszczających środowisko.
Założeniem diety Dr Maxa Gersona jest jednoczesne odżywienie i oczyszczenie organizmu. Odbywa się to przede wszystkim poprzez gruntową zmianę diety. Elementami wspomagającymi są lewatywy oczyszczające i suplementacja naturalnymi preparatami.
Ze względu na zakres zmian dietetycznych i czas trwania jest to bardzo wymagająca terapia. Pełna kuracja umożliwiająca wyleczenie się nawet z terminalnych przypadków nowotworów trwa 2 lata. W tym czasie pacjent nie spożywa żadnych pokarmów pochodzenia zwierzęcego, jego dieta bazuje na surowych i gotowanych warzywach, dużej ilości świeżo wyciskanych soków oraz naturalnych suplementach.
Do przygotowania potraw nie używa się zupełnie soli i większości przypraw. Bardzo ważnym elementem terapii są codzienne (kilka razy dziennie) lewatywy z kawy. Przejście na dietę Gersona powoduje, że organizm zaczyna się błyskawicznie oczyszczać. Dzięki lewatywom, które wypłukują wydalane toksyny bezpośrednio z jelita pacjenci czują się dużo lepiej i nie ma ryzyka uszkodzenia wątroby, która musiałaby wszystkie te toksyny zneutralizować.
Ogromna ilość substancji odżywczych, które dostarcza dieta Gersona wzmacnia organizm, w tym układ odpornościowy i umożliwia remisję choroby.
Szczegółowe zalecenia terapii Gersona
Dieta
Wszystkie owoce i warzywa stosowane w terapii Gersona muszą pochodzić ze źródeł ekologicznych. Dlaczego? Skoro chcemy się oczyścić z resztek pestycydów i herbicydów to oczywiste jest, że trzeba wybierać produkty, które miały z nimi jak najmniej kontaktu. Ale nie tylko. Nasz organizm do sprawnego funkcjonowania potrzebuje kilkudziesięciu minerałów, pozyskujemy je głównie z żywności.
Produkty spożywcze z przemysłowych upraw niestety zawierają dużo mniej składników odżywczych. Dzieje się tak dlatego, że nawozi się ich tylko trzema podstawowymi minerałami: azot, potas i fosfor. To wystarczy, aby bujnie rosły, ale prowadzi do sytuacji, że "niedożywione" rośliny są bardziej podatne na choroby i są słabszym źródłem minerałów dla człowieka.
Rośliny z produkcji ekologicznych są nawożone w sposób naturalny (kompost, obornik, itd.) i zawierają dużo więcej składników odżywczych. Są dużo lepszym wyborem w przypadku niedożywienia i niedoborów, dlatego takie produkty należy stosować w przypadku terapii Gersona.
Większość nękających nas chorób ma swoje podłoże w zaburzeniu równowagi sodowo-potasowej w organizmie. Jadamy za dużo sodu (pochodzi z soli), który w komórkach zastępuje potas. To prowadzi do niedoborów potasu i obrzęków spowodowanych zatrzymaniem się wody w organizmie. Dlatego terapia Gersona jest bezsolna, używanie soli jest w niej wykluczone.
Kluczowym elementem terapii jest wypijanie codziennie 13 porcji świeżo wyciskanego soku. Aby je przygotować, każdego dnia trzeba zużyć 4-6 kg produktów. Żaden człowiek nie byłby w stanie przez 2 lata jadać codziennie takiej ilości roślin. Dzięki wyciskaniu soków jesteśmy w stanie spożyć i wchłonąć zawarte w nich składniki odżywcze.
Pacjenci na terapii Gersona nie piją wody – w ogóle. Dlaczego? Bo ilość płynów zawartych w sokach i zjadanych każdego dnia zupach w zupełności zaspokaja dzienne potrzeby organizmu. Dodatkowo woda w sokach ma najlepszą możliwą strukturę, doskonale nawadnia i oczyszcza. Dozwolone jest natomiast picie herbatek ziołowych, szczególnie w nocy, kiedy nie ma czasu na wyciskanie soków.
Owoce są zazwyczaj spożywane na surowo. Warzywa mogą być surowe lub gotowane z minimalną ilością wody na małym ogniu przez dłuższy czas. Takie przygotowanie warzyw jest optymalne pod kątem przyswajania zawartych w nich składników odżywczych.
Dozwolone owoce: jabłka, winogrona, mango, wiśnie, brzoskwinie, pomarańcze, morele, grejpfruty, banany, gruszki, mandarynki, melony, śliwki. Muszą być świeże, nie mrożone, nie puszkowane.
Dozwolone warzywa: wszystkie warzywa zielone, marchewki, cebula, kalafior, pomidor, rzodkiewka, papryka zielona, cykoria, seler korzeniowy lub naciowy.
Produkty zabronione:
rośliny strączkowe, grzyby – zawierają zbyt dużo białka,
nasiona i orzechy – zawierają zbyt wiele tłuszczu i białka,
ananasy, jagody – mogą powodować reakcje alergiczne, które spowalniają procesy remisji,
awokado – zawiera zbyt wiele tłuszczu,
ogórki – w połączeniu z sokami mogą powodować problemy z trawieniem,
wszystkie produkty odzwierzęce (mięso, jajka, nabiał),
mąka pszenna,
rafinowany cukier i zawierające go słodycze,
kawa, herbata czarna, zielona i inne napary zawierające kofeinę,
alkohol.
Na początkowym etapie diety zabronione są wszystkie produkty odzwierzęce: mięso, jaja, tłuszcze, nabiał. W późniejszym etapie, gdy organizm już się trochę odbuduje dozwolone jest sporadyczne jadanie odtłuszczonego nabiału.
Zabronione są wszystkie tłuszcze. Dr Max Gerson przez wiele lat testował wpływ tłuszczy na remisję chorób przewlekłych. W tym celu wybierał pacjentów z widocznymi zmianami, np. nowotwór skóry i podawał im różne tłuszcze. Ich spożywanie błyskawicznie odbijało się stanie pacjenta, zaostrzając chorobę.
Dopiero pod koniec swoich badań zachęcony odkryciami dr Budwig przetestował i wprowadził olej lniany. Okazało się, że olej lniany jako jedyny z przetestowanych przez niego tłuszczy nie zaostrza, a wręcz wspomaga leczenie chorób przewlekłych.
Kluczowym posiłkiem każdego dnia jest specjalna zupa Hipokratesa ugotowana z selera, pietruszki, pomidorów, cebuli, porów, czosnku i ziemniaków.
Każdego dnia pacjent spożywa 3 pełnie posiłki, wypija 13 szklanek świeżo wyciskanego soku. Może też stosować przekąski, szczególnie w nocy, gdy obudzi się głodny. Dzienna kaloryczność diety waha się w przedziale 2600-3200 cal. Aby to było możliwe należy dziennie przetworzyć 6-8 kg warzyw i owoców.
Lewatywy oczyszczające
Przejście na dietę Gersona powoduje, że organizm zaczyna się oczyszczać uwalniając olbrzymią ilość toksyn. Jest ich tak dużo, że wątroba, główny filtr krwi, mogłaby ulec uszkodzeniu, dlatego Max Gerson wymyślił sposób na jej odciążenie.
Aby zwiększyć skuteczność lewatyw robi się je ze świeżo zaparzonej i wystudzonej do temperatury ciała kawy. Kofeina zawarta w kawie poprzez jelito grube wnika do krwi i powoduje m.in. rozszerzenie kanałów żółciowych w wątrobie. Żółć płynie szybciej, dzięki temu wątroba szybciej oczyszcza krew.
Na początkowym etapie terapii pacjenci wykonują lewatywy z kawy nawet co 4 godziny. W późniejszych etapach można zmniejszyć ich częstotliwość.
Suplementy żywieniowe
Jednym z powodów powstawania chorób przewlekłych są długoletnie niedobory mikroelementów. Codzienne zjadanie i wypijanie ogromnej ilości ekologicznych warzyw i owoców odżywia organizm. Jednak do wyleczenia bardzo ciężkich przypadków może się to okazać niewystarczające. Dlatego niektórym pacjentom Dr Max Gerson zalecał, aby do terapii włączyć również suplementy.
Między innymi płyn Lugola, aby unormować funkcjonowanie tarczycy. Roztwór potasu, aby odbudować równowagę sodowo-potasową. Witaminy z grupy B, pankreatynę, koenzym q10, olej rycynowy.
Najwięcej przypadków
dokumentujących skuteczność metody Gersona
można znaleźć
w jego książce
opublikowanej po raz pierwszy w 1958 roku
"A Cancer Therapy: Results of Fifty Cases"
. Pacjenci, których historie zostały tam opisane przed zastosowaniem terapii
byli poddani biopsji potwierdzającej rodzaj i stadium nowotworu,
na który cierpieli.
Zdecydowana większość opisanych pacjentów znajdowała się w stanie terminalnym. Wszystkim po zastosowaniu terapii udało się przeżyć co najmniej 5 dodatkowych lat, a kilkanaścioro z nich przeżyło jeszcze dodatkowe 45 lat.
Co terapia Gersona ma wspólnego z Postem Daniela?
Post Daniela, inaczej dieta warzywno – owocowa propagowana w Polsce przez dr Ewę Dąbrowską. Od kilku lat, na początku obserwując wspaniałe efekty uzyskiwane przez innych, teraz również praktycznie okresowo ją stosując, jestem wielkim fanem warzywno – owocowego postu leczniczego. Dlatego też z wielkim zainteresowaniem czytałem książkę "Cud terapii Gersona" napisaną przez Charlotte Gerson (córka Maxa Gersona) i Mortona Walkera – lekarza medycyny. Zdecydowana większość przedstawionych tu informacji o terapii Garsona pochodzi właśnie z tej pozycji.
Byłem bardzo ciekaw, co wspólnego ma warzywno-owocowy post leczniczy z terapią dr Maxa Garsona?
Podobieństwa
Najbardziej oczywistym podobieństwem jest zastosowanie warzyw i owoców w celu odżywienia i uzupełnienia braków w organizmie. Obie kuracje stawiają na zielone, niskokaloryczne, niskotłuszczowe i niskobiałkowe warzywa. Zakładają, że organizm posiada wystarczające rezerwy białek i tłuszczów, aby przez pewien okres funkcjonować. Zmuszając organizm do sięgnięcia po te rezerwy umożliwiamy strawienie, spalenie i wydalenie zbędnego balastu, jakim są złogi białkowe i zdegenerowane komórki.
Obie terapie stawiają na odbudowanie równowagi kwasowo-zasadowej. Dieta typowego człowieka obfituje w pokarmy zakwaszające, takie, z których w procesie metabolizmu powstają kwaśne odpady. Dostarczenie ogromnej ilości warzyw, szczególnie zielonolistnych przechyla szalę na korzyść minerałów alkalicznych, odkwaszając organizm i przywracając homeostazę.
Zarówno w diecie warzywno-owocowej (post Daniela) jak i pierwszym etapie diety Gersona zabronione są wszystkie produkty pochodzenia zwierzęcego, tj. mięso, tłuszcze, nabiał, jaja. Nie jadamy cukru i słodyczy, nie spożywamy kawy, herbaty i innych napojów z kofeiną, nie pijemy alkoholu.
W obydwu terapiach stawiamy na nawodnienie, świeżo wyciskane soki warzywne, herbatki ziołowe.

Różnice
Porównując post Daniela (dieta warzywno – owocowa) z terapią Gersona najbardziej uderzającą różnicą jest ilość dziennie spożywanych kalorii. W terapii Gersona jest to 2600-3200 cal, w poście Daniela do 800 cal dziennie. W mojej ocenie wynika ona z dwóch powodów: stan zdrowia pacjentów i czas trwania terapii.
Terapia Gersona jest przewidziana dla osób bardzo ciężko chorych, często są to terminalne przypadki nowotworów, osoby skrajnie niedożywione i wycieńczone. Aby pokonać chorobę trzeba odżywić organizm, stąd taka ilość kalorii. Drugi powód to czas trwania terapii. Post Daniela stosujemy maksymalnie przez 6 tygodni, dlatego można sobie pozwolić na taki okresowy "deficyt" kaloryczny. Terapia Gersona trwa nawet do 2. lat, dlatego musi zapewniać dzienne zapotrzebowania na kalorie.
Co z tego wynika? Na poście Daniela organizm otrzymuje mniej kalorii niż potrzebuje do normalnego funkcjonowania. W efekcie po 2-3 dniach przechodzi na odżywianie wewnętrzne, w którym odżywia się zgromadzonymi zapasami – tłuszcze, białka. Oczywiście w tym trybie jest zachowana hierarchia ważności, najpierw spala mniej potrzebne białka: złogi, zwyrodniałe komórki oczyszczając i odnawiając organizm. Badania na temat wpływu niskokalorycznej diety na długość życia i stan zdrowia szczurów już 1934 roku prowadził Clive McCay.
Dochodzi nawet do aktywowania mechanizmu detoksu komórkowego – autofagii, w którym komórki również wchodzą w stan odżywiania wewnętrznego. Spalają swoje zwyrodniale fragmenty, również wirusy i bakterie i z tego materiału odtwarzają się w nowej, zdrowej formie. Więcej o mechanizmie autofagii pisałem w tym artykule.
W związku z przejściem na odżywianie endogenne i uruchomieniem autofagii wydaje się, że post Daniela jest krótszą, ale bardziej intensywną terapią oczyszczającą. Nie znaczy to wcale, że musi być lepszy od terapii Gersona, która z założenia adresuje również potrzeby osób niedożywionych. Z punktu widzenia bilansu kalorycznego są to dwie zupełnie inne terapie, w nieco różny sposób działające na organizm człowieka.
Kolejną różnicą jest zażywanie suplementów, które są nieodłącznym elementem wspomagającym leczenie terapią Gersona. W przypadku postu Daniela zazwyczaj suplementów się nie stosuje. Piszę zazwyczaj, bo są już na ryku naturalne (bez konserwantów, barwników itd.) suplementy, które można łączyć z różnymi postami, m.in. postem Daniela osiągając jeszcze lepsze efekty ozdrowieńcze. KILINIJ TUTAJ, aby zapoznać się z programem oczyszczania kompleksowego wspieranego naturalnymi suplementami.
Pewnym zaskoczeniem było dla mnie to, że podczas terapii Gersona nie można pić wody. Ale dlaczego pomyślałem? Przecież na poście Daniela picie odpowiedniej ilości wody jest bardzo ważne! To dzięki wodzie organizm jest w stanie rozpuszczać toksyny, sole i inne złogi i wyprowadzać je na zewnątrz. Jednak patrząc na ilość wypijanych przez pacjentów Gersona soków, dodając do tego zupy, które jadają co najmniej 2 razy dziennie widać, że spożywają wystarczającą ilość wody. Tak więc to jest tylko pozorna różnica.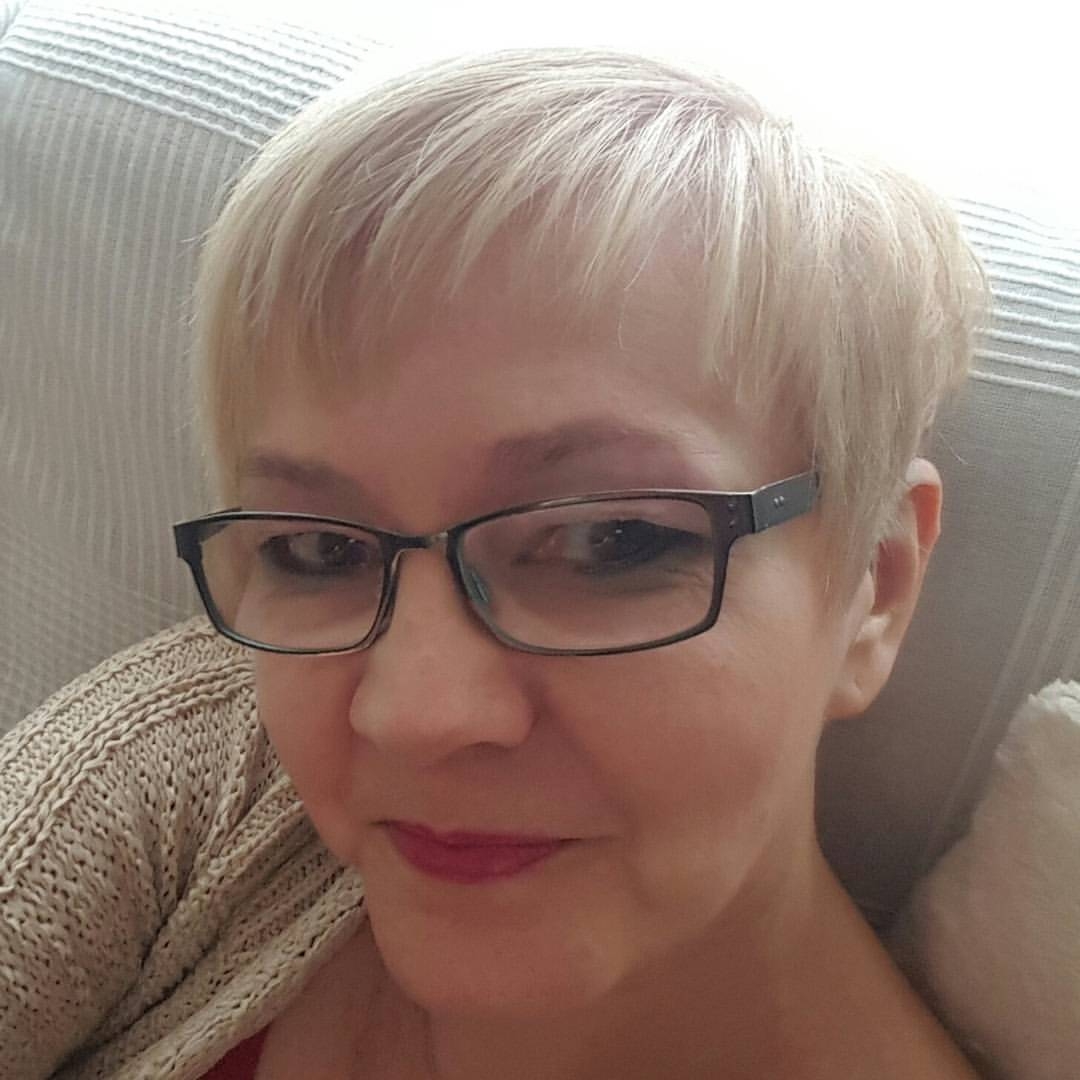 Dzięki uczestnictwu w kursie śpię jak suseł, co od ponad sześciu miesięcy było nie do osiągnięcia. Dodatkowo odblokował się mój szyjny odcinek kręgosłupa - od 26 lat nie byłam w stanie odwrócić głowy w lewo. Stwierdzono wtedy zmiany w kręgosłupie szyjnym. Wiele razy miałam robione prześwietlenie, rezonans, tomografię. Aż nagle pod koniec oczyszczania w samochodzie stwierdziłam że moja głowa obraca się w lewo !
W trakcie oczyszczania bardzo pomocna była świadomość, że miałam wsparcie w grupie. Czuję się zdecydowanie lepiej. Dziękuję! Było świetnie!
Aleksandra Czuba
Jaka jest najlepsza terapia oczyszczająca?
Taka, która adresuje do jak największej ilość Twoich potrzeb. Pacjenci z bardzo ciężkimi chorobami (np. nowotwory) zapewne zainteresują się terapią Gersona. Na temat alternatywnych metod leczenia raka mam nagrany podcast ze Stanisławem Karolewskim, autorem książki: "Pokonałem raka. 9 sposobów, dzięki którym wyzdrowiałem". KLIKNIJ TUTAJ, aby go posłuchać.
Pozostałym osobom wystarczy zainteresowanie krótszą i mniej wymagającą dietą oczyszczającą. Najbardziej spektakularne rezultaty daje przejście pełnego 6-tygodniowego postu Daniela. KLIKNIJ TUTAJ, aby posłuchać podcastu z Elą, która już kilkakrotnie takie posty przechodziła osiągając naprawdę niesamowite efekty.
Jednak postu Daniela nie mogą przechodzić wszyscy. W szczególności nie jest on zalecany np. kobietom w ciąży i karmiącym, dorastającej młodzieży, osobom niedożywiony. Jeżeli znajdujesz się w tej grupie osób i chcesz przejść dietę oczyszczającą to rozwiązaniem dla Ciebie będzie post jaglany. Jest to dieta warzywno – owocowa wzbogacona o zdrowe bezglutenowe zboża i zdrowe roślinne tłuszcze. KLIKNIJ TUTAJ, aby posłuchać podcastu o Jaglanym Detoksie.
Jak widzisz możliwości jest co najmniej kilka. Można dobrać coś, co w danym momencie będzie dla Ciebie najlepsze. Zastanawiasz się może jak takie oczyszczanie przeprowadzić? Możesz skorzystać z bardzo dobrej i różnorodnej literatury, informacje możesz również znaleźć w internecie.
Jeżeli jednak nie chcesz szukać, tracić czasu na eksperymenty to zapraszam Cię do naszych sprawdzonych programów oczyszczania organizmu. Są to kursy Online, które wykonujesz u siebie w domu. Otrzymasz w nich komplet informacji, jak się do takiego oczyszczania przygotować, przeprowadzić i zakończyć. Jest w nich kompletne menu na cały okres oczyszczania wraz z listami zakupowymi, aby sprawnie zrobić zakupy. Do tego wsparcie na zamkniętej grupie facebook'owej.
KLIKNIJ TUTAJ, aby znaleźć informacje o kursach ONLINE, które "za rękę" przeprowadzą Cię przez Twoje oczyszczanie.
Zapraszam! 🙂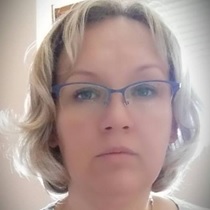 Dzięki odbyciu kursu ustąpiły mi bóle stawów, bóle głowy i ból po kontuzji. Mam teraz dużo więcej energii i siły, rzadko kiedy jestem zmęczona. Dodatkowo zmniejszył się cellulit, spadła waga i ustąpiło chroniczne zmęczenie. Po oczyszczaniu zmieniły mi się nawyki żywieniowe i nie mam już ochoty na niezdrowe przetworzone pełne chemii jedzenie. Mój organizm nie jest już znieczulany przez polepszacze smaku, konserwanty, cukier i słodziki.  
W waszym kursie najbardziej podobały mi się proste i bardzo smaczne przepisy potraw, które się łatwo i szybko przygotowuje. Do tego bardzo wartościowy był dostęp do zamkniętej grupy facebookowej gdzie wymienialiśmy się doświadczeniami w trakcie oczyszczania.
Takie oczyszczanie polecam wszystkim, którym dokuczają dolegliwości chorób cywilizacyjnych i dla poprawy zdrowia i samopoczucia.
Gdyby tylko więcej osób chciało zrozumieć jakie szkody w organizmie wywołuje przetworzona żywność i śmieciowe jedzenie pełne polepszaczy i konserwantów.  Powinniśmy zrobić co w naszej mocy aby wrabiać w naszych dzieciach zasady zdrowego odżywiania.
Marzena Grabowska
UWAGA: Bezpłatny eBook!
"5 kluczowych zasad oczyszczania
warzywno-owocowego"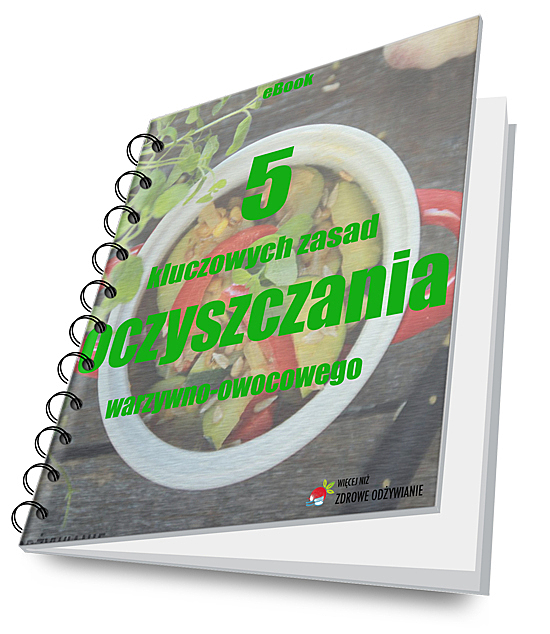 Bezpłatny eBook, a w nim:
1. Trzy fazy detoksu, przez które musisz przejść.
2. Potęga nawadniania – udrożnij "wewnętrzną oczyszczalnię".
3. Niech pokarm Cię uzdrowi – świeże, surowe, odżywcze.
4. Czas dla Ciebie i Twojego ciała.
5. Odżywianie wewnętrzne – nie szalej z kaloriami.